Forming an imposing natural fortress, the traditional town of Alhaurín el Grande is steeped in history, soaked in classical Andalucian architecture and atmosphere throughout, and highlighted by stunning views across the Costa del Sol's undulating hinterland.
It also has a large expat population. With its easy access to Málaga Airport, Alhaurín El Grande's property market has been popular with British, Irish and other northern European buyers for decades. An inland town at the forefront of the expat love affair with moving to southern Spain, Alhaurín is – in many ways - the epitome of the "El Dorado" village.
The attractive new-build villas, townhouses and apartments blend in perfectly with the incumbent surroundings, enhancing the town's aura, while the expat population has created a thriving community that has buoyed Alhaurín's economy. From holiday and residential homes to friendly expat bars andsports clubs, Alhaurín loves its inherited inhabitants, and they love Alhaurín back.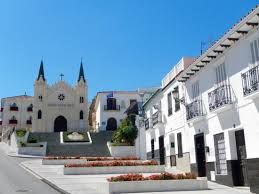 The town's dramatic setting is at the heart of the fertile Guadalhorce Valley landscape: lush green hills giving way to bare rock faces to create a magical backdrop. Snugly wedged into the hillside, Alhaurín has a rich history that goes back to Roman times and was shaped massively by Moorish occupation in the seventh century. Remnants of Roman columns and Arabic arches sit alongside classically Andalucian architecture.
In town, Los Candiles and El Postillón plazas feature pretty fountains and are resplendent with charming cafés; the municipal sports hall has an open-air swimming pool and multi-use sports pitches; and the Iglesia de Nuestra Sra. de la Encarnación (church), Molino de los Corchos (cork mill) and Colmenero de Pan(bread museum) are just three of the hugely popular tourist attractions.
Beyond the confines of the market town, much of Alhaurín's charm lies in its rural surroundings, where numerous hiking trails take you through stunning olive and citrus groves, challenging scrubland and fragrant pine forests. Whether by foot, cycle or horseback, the leafy countryside of Alhaurín el Grande is there to be explored.
Golfers, meanwhile, can enjoy the pleasures of playing at Lauro and Alhaurín golf clubs, or head down to the coast, through Churriana, to one of Spain's oldest courses, the Parador de Málaga.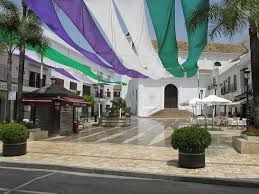 This is an Image & Text block. Click on this text to start editing and enter your own text with some basic formatting. Just click anywhere outside the text box when you're done to continue working on the rest of your page.
Hover your mouse over the image opposite to show the image toolbar. Image Settings lets you choose an image from your library, or upload a new one, and change related settings. The crop tool lets you select the Aspect Ratio, or proportions, of your image and position the image within the space. You can also drag and drop images directly from your computer on to this page, and they will be uploaded to your image library automatically.
To change the layout and appearance of a block, such as the size of its images and columns, click on the Change Layout button on the block toolbar, to the right of each block. With this block, if you have entered a large amount of text, so that it exceeds the height of the image, your text will wrap beneath the image rather than just increasing the length of one column. These can be useful when you wish to create longer article pages that have images interspersed throughout the text.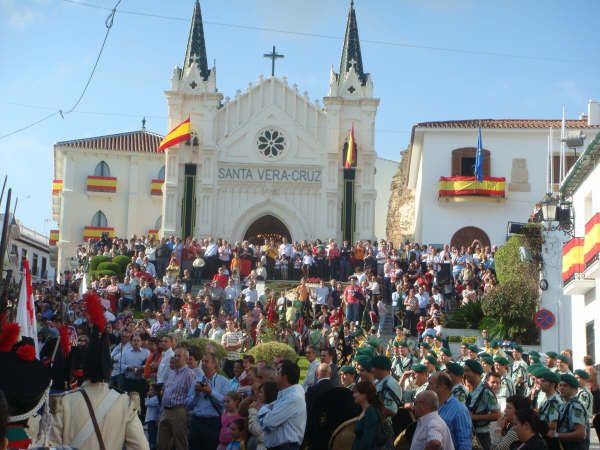 Spaniards famously know how to party, and Alhaurín's residents most certainly live up to that reputation. Impromptu street festivals, shows and gatherings are commonplace, and the town offers a surprisingly large number of cool late-night bars and clubs.
The streets reverberate at night to the sounds of clinking glasses, rapid chatter and scraping cutlery: simply cherry-pick the restaurant that appeals to you and await the amicable service and – invariably – wonderful cuisine.